Student Leaders Hard at Work: The Hidden World of Student Government at Waltham High School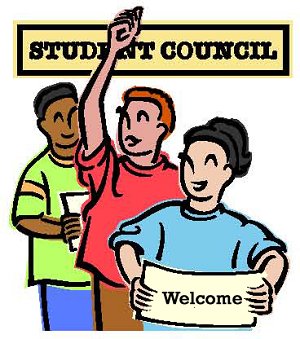 Student Council and class officers elected earlier this year are hard at work making Waltham High School a better place to learn and engage with the community. 
Each class, represented by Waltham's best and brightest, has different goals, initiatives, and dynamics. The Junior class has student-focused initiatives and the upcoming junior prom, while the Sophomore class has worked on a myriad of activities engaging students and promoting recreation.
"We've done a lot in the past two years… candy cane grams, pep rallies, and we're starting to plan Junior prom," reported Junior Class President Matthew Cercone. "We have done a lot in the past year." The Junior class government has been buzzing with excitement, enthusiasm, and vigor as they make hasty preparations for the April 9 junior prom, as well as impending class elections for Student Council and Senior class government. Juniors are multitasking as they prepare to take their next steps in the realm of college preparation and exam prep. 
The Sophomore class just held a successful dodgeball tournament for the school and is working on more exciting initiatives. "We've been working on a lot of projects," said Holly Mullin Sophomore class president. "It's been a very busy year, this time specifically," added Sophomore class Vice President Connor Kelleher. These brilliant sophomores have been hard at work in their first year in class government from a fundraiser at the Chateau at the beginning of the year to the potential of a spring fling in March. They are hard at work making this school a better, more creative place for students to learn and teachers to teach.
Seniors are hard at work organizing senior prom, as well as the yearbook, and the senior social. They will also be in charge of organizing future reunions and events for their class, leaving long-lasting impressions upon the school and their fellow classmates. We reached out to the senior class for an interview but did not receive a response.
The student government at Waltham High is organizing and hosting many amazing events, and we can't wait to see what these students decide to do next!