Dance Dreams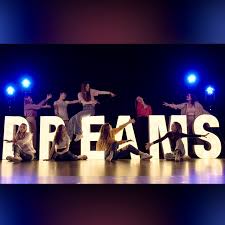 Dance is a growing form of art as well as sport as considered by some. But no matter how much dance seems to grow, it often doesn't goes unnoticed except at the elite/professional levels. As a dancer, I believe it is very important to recognize the small and large accomplishments within the dance world. These accomplishments can vary from learning a new skill, being casted for a roll, or even building towards new opportunities. 
At Waltham High School we have many dancers at our school who have accomplished significant achievements in the dance. Again, most of these impressive feats are not acknowledged. But I will be one to bring attention to a junior at Waltham High School, Cassandra Doyle, on her life as a dancer and what opportunities she has recently garnered. 
Doyle is a junior who has been dancing since the young age of seven. Her favorite style of dance has been ballet from the start, but she has recently expressed interest in a style known as contemporary. Contemporary is a branch off from ballet which incorporates similar aspects but is executed differently. Doyle also reports that she has danced within the jazz style a little as well and hopes to continue to try new styles of dance. In the future Doyle also hopes to dance professionally for a ballet company and is currently in the beginning stages of preparing and competing for these opportunities. 
"
You should follow your dreams and with lots of hard work and dedication, a lot more than you may think is possible.
— Renee Cormier
When asked what keeps bringing her back to dance, Doyle shared "for a small amount of time I did stop, but ever since returning to dance, it's been a bit of an obsession. I love the music, working with my teachers and the technique is so detailed." It's clear from Doyle that dedicating yourself to dance creates opportunities in the art but builds serious life skills. "As a kid I always had my head in the clouds, but I had to be very diligent. I was very inflexible, and I wanted to be flexible so bad, so I stretched every day. So not only did it make me diligent but hardworking as well."
Doyle's commitment to dance has earned her the opportunity to attend the prestigious Nutmeg Dance Conservatory in Connecticut next year where she will complete her senior year. "Dance itself is an opportunity that you earn and are able to pursue." 
Towards the end of our conversation Doyle shared her advice to younger dancers. "I would say be diligent, believe in yourself, and that all your hard work is meaningful as well as making you improve every single day." And the final note that Doyle wants to leave fellow dancers with is, "you can always work harder and fall back on that hard work as well as your technique."
As for dancers, opportunities are sometimes hard to find or be accepted into. But one of your fellow classmates is taking a chance on this opportunity. This can teach others, and not only dancers, that you should follow your dreams and with lots of hard work and dedication, a lot more than you may think is possible.