Waltham Eats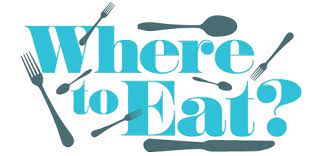 If it was midnight and you were out with a bunch of your friends, where would you go out to eat?
With it being so late already food options are limited, but there are still some food chains that are open. For example, City Streets located 411 Waverley Oaks Road has a variety of food such as their chicken tenders, salads, sandwiches/burgers. They have good food and they close at 1 AM. Another spot you could visit is Asia Wok, a Chinese restaurant. They usually open at 3 PM and they're open until 1 AM, unless it's a weekend, they're open until 2 AM.
Where would you eat with your last $10
With several low-budget options, fast food restaurants are a good option. For example, Wendy's located at 806 Main Street has a good selection of food. You can get a Biggie Bag for $5 and it comes with a sandwich, nuggets, fries and a drink. Another spot you could go to is right across the street, McDonald's at 2017 Main Street has a ton of deals you can get for $10 or less. 
If your meal was paid for, where would you go eat? 
Having to pay for your own meal might limit your options, but someone else is treating you to a night in the city and you have to choose a spot, where should you go? Luckily there's some really good restaurants in the Waltham area. For example, Paisano Restaurant located at  223 High Street. They have Mexican and Guatemalan food. It's a great selection, from steak,  burritos, to soup, and even fish. Another spot in Waltham is Ruth's Chris Steak House, located on 500 Totten Pond Road.
Low-key Spots Not Everyone Knows About?
The best part of not everyone knowing about a spot is that they're usually not that busy. One of my personal favorite spots is Tara on 288 Moody Street. They have a big variety of food, anywhere from pizzas, to empanadas, to subs. Tara's is definitely a spot I recommend checking out if you have the time to go out, sit down and eat. Another spot that not everyone knows about is Antojitos, also located 489 on Moody Street. They have a variety of choices anywhere from pupusas, tacos, carne asada. They also sell breakfast. They open at 7am and close at 4 pm. 
Best south side spot, best north side spot
Finally the best establishment to eat at on the south side of Waltham is Taqueria El Amigo. They have Mexican food like tacos, burritos, quesadillas, and all the good stuff. Once you sit down they bring you nachos and salsa. The hot sauce they give you is personally the best sauce ever; it's the perfect amount of spice. For the best spot on north side it's got to be Grassfields. They have a great selection of food as well steak, lobster, chicken.