What is the Willow Project and What are the Consequences of this Controversial Project?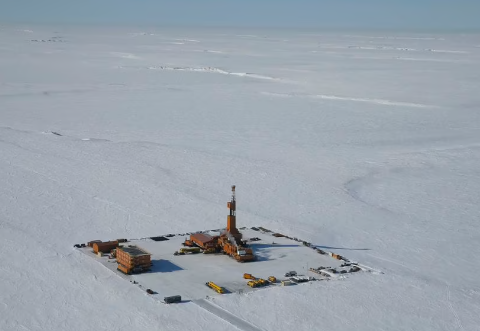 Since Earth Day is right around the corner, I think it is beneficial to talk about the controversial Willow project which has been approved. The Willow project is a proposed oil-drilling project in Alaska's Arctic National Wildlife Refuge that has been met with opposition from environmental groups and some politicians due to concerns about the project's impact on the region's wildlife and ecosystems. The project was approved by the Trump administration in 2020, but its future remained uncertain under the Biden administration until last week when it was approved.
ConocoPhillips is a Houston-based energy company that plans to drill up to 100 wells over the next few decades raising concerns. Due to Conoco's already-existing and legally binding leases in Alaska, the Biden administration felt it had no choice but to proceed with the project. According to the sources, they concluded that it would have been against the law to completely reject or significantly scale back the Willow project. The administration might have been subject to severe fines as well as legal action from ConocoPhillips if they had chosen to pursue those options. The lengthy approval process for ConocoPhillips' massive Willow oil drilling project on Alaska's North Slope sparked a sudden upsurge in online activism against it, including more than one million letters sent to the White House in opposition to the project and a Change.org petition with more than 3 million signatures. 
ConocoPhillips is the only company that currently has oil drilling operations in Alaska's National Petroleum Reserve, though their two operating projects are smaller than Willow's would be. The plans for this project include the construction of a 38-mile pipeline and a processing facility capable of handling up to 200,000 barrels of oil per day. Construction on the Willow project can now start as a result of the Biden administration's approval, however, it is uncertain precisely when that will occur, largely because of upcoming legal issues. 
Many environmental groups are against this project and are rooting for the protection of the natural habitat and wildlife in the area, which they believe will be adversely affected by the project. Despite these concerns, proponents of the project argue that it will bring much-needed economic development to the region. The main benefit of these environmental organizations is that this delay can give them more time to push for alternative energy solutions and advocate for stricter regulations on oil extraction. A delay could allow for more time to study the potential environmental impacts of the project and assess whether it aligns with long-term sustainability goals. There is a possibility of a construction delay of at least a year if opponents are successful in obtaining an injunction before the project continues.
Mr. Biden ran against climate change during his presidential campaign and preached that it is the biggest threat to our country and the entire world. He also had a bold plan for a clean energy revolution, which seems to be falling short with the recent decision to allow new oil and gas drilling leases on federal lands and waters. This move contradicts his promises to prioritize the environment and tackle climate change. Many people who supported him were hoping that he would take more concrete steps towards reducing carbon emissions and investing in renewable energy. This decision has left them feeling disappointed and concerned about the future of our planet.
The Willow Project has the potential to be very profitable for the United States, but research has shown that throughout its 30-year span, it would emit more carbon emissions than 278 million metric tons (306 million short metric tons). This amount is approximately equivalent to the total emissions produced over the same period by two million passenger vehicles. This emphasizes the need for more investigation and development of sustainable energy alternatives and raises questions about the project's potentially negative effects on the ecosystem. It also emphasizes how crucial it is to strike a balance between environmental accountability and economic development. It is uncertain what will become of our arctic animals as the effects of climate change continue to threaten their habitats. The Willow project, if not properly managed, could potentially exacerbate climate change rather than mitigate it.
I do not see President Biden going back on his promises. Having promised to end federal oil and gas drilling, Biden has pushed towards renewable energy; however, as oil prices continued to rise due to the Russian invasion of Ukraine, the President has faced further pressure to increase drilling. 
For the time being, we can voice our worries about the project's possible environmental effects to our local representatives. We can also help or join groups that promote conservation and renewable energy practices. These initiatives could only represent a tiny first step toward a more environmentally-friendly future, making a big difference in lowering our carbon footprint and protecting the ecosystem for coming generations. Additionally, we can choose to use energy-efficient appliances and light bulbs, switch off devices when not in use, and reduce our water usage by developing easy routines like taking shorter showers, and repairing water leaks as soon as they occur. Together, these small adjustments can significantly contribute to the development of a more sustainable future.