Being Senior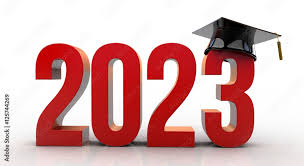 Senior year can be a stressful time for many students nationwide. Balancing college work, school work, extracurricular activities, jobs, and many other tasks can be challenging. Seniors are anticipating graduation, however, it will be sad when it all comes to an end. Waltham High School has been the only school many have known for the past four years. With many ups and downs, including Covid-19 and other issues, it will soon be in the past for seniors. As I interviewed my fellow seniors, I learned how many truly felt about their last year of high school, what WHS has given them, and their futures. 

Being a senior comes with many different responsibilities and emotions. Responsibilities including extracurricular activities. WHS offers a wide variety of clubs, sports, and events to get involved in to keep you active and engaged. Senior Makayla Venuit explained that she is very involved with the volleyball program and has been playing since freshman year. Many student athletes have prior experience and have been playing since their freshman year as well.  Senior Emely Lopez who participates in the WHS Latin Student Union said, "we are trying to make more senior geared events" in the LSU as well as other clubs since collaboration is a high priority in our community. Other senior focused events that are taking place soon are Senior Review and the Powderpuff game (stay tuned!) 

The school system nationwide changed drastically after the Covid-19 pandemic, and changed many students' lives in the process. Seniors were only freshmen when we got sent home for a "two week break" and never came back. I asked the question "Would you say Covid-19 interrupted your learning and made you less prepared for life after college? If so, how?" There were many different responses to the question. Students who preferred online school said they "thrived" and enjoyed the time spent at home. Others however expressed how they had a feeling of not being fulfilled and "altered their learning styles". Sophomore year was an experience far from normal, and made the four years of high school travel even faster. 

With all the road-blocks, activities and events that have led up to senior year, the real question remains, is it stressful? With college applications and the final stretch in full swing, I wondered how our seniors are feeling! Emely Lopez says that she thinks "everyone is stressed right now" but there are also pockets of "good stress."

"

At the end of it all, it will pay off and we will move on with our lives.

— Jasmeen Tezikuba

While right now times are hard, many seniors are optimistic about what is to come in the next seven months. 

As for the students who will still be here once we leave, I asked for advice and guidance, to the future underclassman. The overarching idea was to get as involved as you can. "Friendships will come and go, so will bad grades, but you make some good memories in the things you do." With many memories made, the seniors will soon leave Waltham High School. Don't take your time for granted, and keep updated on any fun senior activities coming!