Hawk Spirit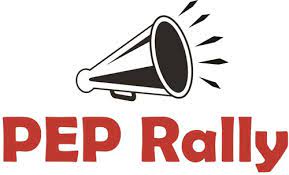 Student Spirit is coming in hot, with a new Student Council, fall sports, and Homecoming. 
The fan section is cheering, senior football stars are running, students are chatting amongst themselves, about what they plan to wear to the Homecoming dance next week, this feels like a normal night. Throughout high schools across the country, "back to school" and "normalcy" have looked different.
"
Here at Waltham High School students are still trying to figure out what "normalcy" and "student life" looks like after years of remote learning, social distancing, and canceled events. "
WHS has returned with new administration, few restrictions, and a promise of a good year. The WHS football team dominated Acton Boxbrough in the Homecoming game, 40-22. The fan section squeezed closer than ever, masks non-existent, and students socialize.
Hoping to plan an exciting year and connect students are new Student Council president Ishan Lamichane and vice president Makayla Shaw. The Student Council recently tried to plan a successful Homecoming dance and enjoyable Spirit Week for students. When talking with Lamichane, the "people's president," whose campaign posters featured Spongebob, it was clear he is excited for a full slate of events.
Homecoming "was a success, kids enjoyed themselves and sales were good," said Lamichane. "Spirit Week was a little controversial, the wild wild west theme was interpreted differently by everyone, but overall, school spirit was there, especially pajama day."
Reflecting on Spirit Week, Lamichane wished that more information had been provided to students and wished it was a little more planned out. He stated that at times the information felt vague and wished students knew what to expect from the dance. 
"One event I am looking forward to is a school wide movie night, with concessions. Or the possibility of a Winter Dance," said Lamichane. He is eager to work with other student council members to serve the students and community. 
Normalcy is refreshing. Students supporting students, helps to create a better environment. By supporting the Student Council's event you are signing up for a good time and helping to fund future events. Students and staff are hoping this energy and vibes can carry into the winter, sports, clubs, events, and more. 
See you at the Pep Rally!