Energy is Everything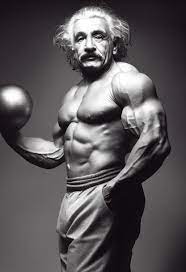 Energy is everywhere and it is everything. It is all things from the way that we talk to the way that we walk. It is our existence, yet it isn't talked about enough. This is because it is unseen, but just because it is not visible to us does not mean we cannot take control. 
Einstein said, "Everything is energy and that's all there is to it. Match the frequency of the reality you want and you cannot help but get that reality. It can be no other way." 
Since everything is energy, we have the power to control the world, but obviously, there are other forces of energy stopping you from doing that. However, if we are talking about attainable goals, then they are very achievable because energy reacts to energy, meaning that whatever you work for must come to fruition because there is no other way around it.
But sometimes we lose sight of this truth due to lies. We are taught to shut down our awareness of energy from a very early age, and hence do not appreciate all that happens as a result of our choices and actions. Ex. (When they tell boys in school to control themselves/making them feel like they're doing something wrong when they express their natural energy as a boy.) Our energetic frequency is naturally joyful and expansive, but we rarely look into this state because we let our accustomed way of thinking about things drive our natural frequency down.
We get stuck in this loop of feeling sad and accept it. We forget that we are these powerful positive forces of nature. We forget that we have the power to do good things and take control of our lives. We should smile more because we have the power to do so. If we weren't supposed to smile, then our energy wouldn't allow it to happen. One could say the same thing about being sad, but sad only exists so that we can be happy. Now since I believe this it will be my reality. It is our thoughts about things that upset us and not the actual thing. The only thing making you unhappy is yourself, which is why we must begin with the mind so that we may think positively. When we think positively, we do positive things. When we perform positive actions, it influences everyone and everything around us to be positive. Nobody has ever heard the story of the person who does bad things and receives good things in return because it simply does not exist. It is a ripple effect. That is what Einstein meant when he said "it can be no other way." 
One will read this and go on about their day and forget about it. They will read this somewhere else and be enlightened again until they forget. The cycle continues unless you practice this mindset every day and make it your new life. Change the way you think and everything will change around you because even our thoughts are energy.