Staying Safe During Summer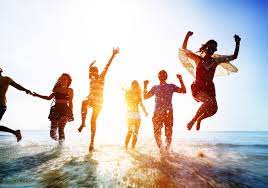 People often catch a cold and get sick during the summer season, a lot of different allergies and diseases affect people during this season. One common thing people experience is skin problems. It is very important to take care of yourself and some don't realize that. 
You can begin by paying attention to your diet and the way you dress. The many ways you can start preparing and taking care of yourself during this summer are consuming healthy drinks, and keeping your body hydrated always, which is very important! Wearing cool clothes while it's hot, taking care of your eyes, keeping clean and taking care of your hygiene, and especially lots of sunscreens! 
The summer season also means bug season, you'll end up getting more mosquito bites while outside, always try having some bug spray on you since some can carry diseases like Zika Virus and Nile Virus. Try not to leave your windows open or doors, also turn on air conditioning since mosquitoes prefer warm places and damp dark spaces. 
Going to the playground during the summer is very popular. While enjoying parks and playgrounds, keep in mind there are many people, and there are lots of things you should be looking out for, especially if you are with friends or bringing your siblings. Too much sun exposure is something to make sure to think about, avoiding burns like touching any playground equipment that may have heated up from the sun and limiting how long you'll be out at the park. 
Fireworks are common summer entertainment. People gather to celebrate with friends and family at barbecues, parades, and fireworks, but these events can be dangerous. You should never let a child handle fireworks, never hold lighted fireworks in your hands, don't light them inside your home, don't throw them at other people, and always keep a bucket of water close to you in case of an emergency. 
Swimming on a super hot day is so nice and you get to be refreshed, but there are also safety precautions you should take. If a child does not know how to swim, make sure you are near them, and if you cannot swim or handle deep water, avoid doing those risks and do what you can and feel comfortable. Those all are some very important tips to stay safe during the summer and I hope everybody has an amazing summer!